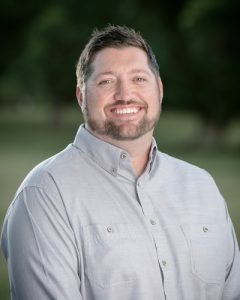 We are proud to have Operations Manager Brandon Faircloth named to the Leadership Lee County Class of 2018-19. The organization identifies, develops and inspires future leaders through professional development, educational opportunities and community involvement.
"I am passionate about contributing to the future of this amazing community, and I am excited to be part of this organization."
Brandon Faircloth
The program begins in September with a kick-off retreat and reception and continues monthly through May. Monthly seminars highlight community issues and trends, incorporate professional development, and provide opportunities to hear from Lee County leaders.
"Leadership Lee County has a long history of working with upcoming leaders of our community to give them beneficial information and guidance. We are excited that Brandon is joining us."
Lenzie Lane, Executive Director, Leadership Lee County
Brandon Faircloth assists in scheduling on all job sites and oversees the construction on several homes. He walks all the jobs with the other Project Managers at least twice a week to make sure everything is on schedule. In addition, warranty and call back requests are his responsibility. Brandon is very involved in the community on the company's behalf.
"We are so proud of this accomplishment for Brandon. Leadership Lee County is a great organization and we are thrilled that he has earned an opportunity to be part of it."
Allan Campfield, Co-owner, Homeworks of Alabama