The 55+ Housing Awards, held recently by the National Association of Home Builders (NAHB) in Orlando! The Springs of Mill Lakes won eight awards, and Homeworks of Alabama received the one of these awards for "Best Universal Design Home for 55+ Construction."
"It is an honor to receive this recognition from NAHB. Universal Design is integral to the way we do business, and it is exciting to see it embraced at the national level." Allan Campfield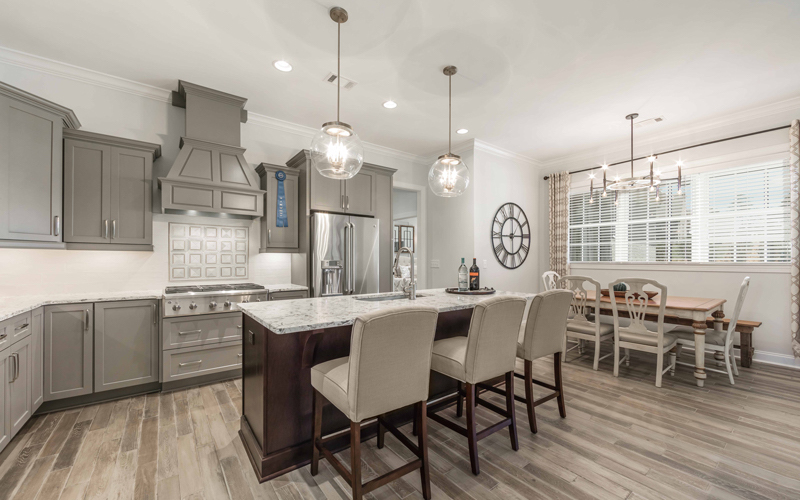 The Best of 55+ Awards is the industry's only national awards program honoring excellence in building design, marketing and lifestyles in housing for the mature adult. Part of the International Builders Show, this showcase honors quality housing, innovation and emerging trends that appeal to the 55 and above demographic.
 "We are so thrilled to receive this distinguished award." Lisa Campfield
What is Universal Design?
The dictionary defines Universal Design as "the use of products and environments to be usable by all people to the greatest extent possible." This approach is not exclusive to Homeworks of Alabama. What is unique to us is the way we integrate Universal Design into the beauty of this special development.
We begin by incorporating no-step entry, one-story living, wide doorways and non-slip surfaces into the home. Then, we add stately columns, an inviting front porch and spacious interior spaces. With all of this thoughtful design, we ensure that the development will be a landmark in the community for years to come.