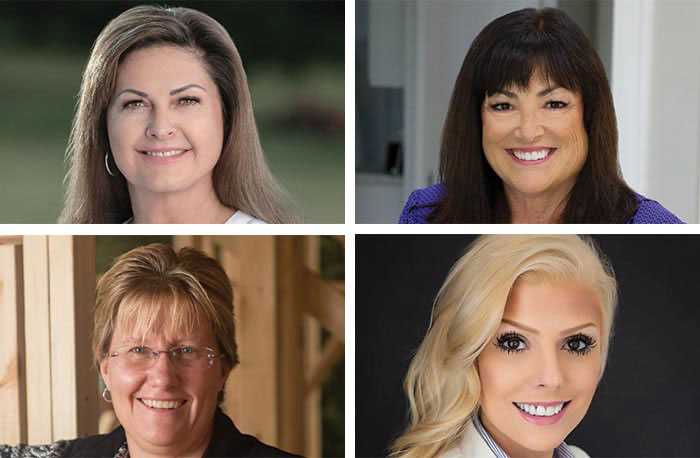 At Homeworks of Alabama, we experience Lisa Campfield's stellar leadership every day. So it's no surprise to us that the Kitchen & Bath Industry Show (KBIS) decided to ask for her opinion in their recent "Celebrating Women Builders" article on KBB Online. Alongside Karen J. Schroeder, Vice President, Mayberry Homes LLC, Rachel Brown, CEO/Owner, Rachel Brown Homes, and Carrie Roeger, Owner, White Stone Residential, Lisa contributed her thoughts on wide-ranging industry questions about her career.
Lisa has long been a leader in the Professional Women in Building (PWB) Council of the National Association of Home Builders (NAHB). She founded a local branch of PWB in Lee County in 2019. The group has made an impact, working with Auburn High School Architecture and Construction program to promote industry awareness and education among young women.
From the article:
What advice do you have for women getting into this industry?

"Make it a priority to be a part of and get involved with a woman's business association such as NAHB's Professional Women in Building. The wisdom, experience and availability of the members are invaluable on a professional and personal level. Crisis will come and go within your personal and professional life. Have a group of professional and personal friends to lean on. Relationships are everything."
About KBIS
Kitchen and Bath Business magazine, owned by Emerald Expositions, sends more than 100,000 subscriptions to kitchen and bath designers, architects, custom builders and remodelers each month. The magazine delivers exclusive features on cutting-edge design installations, new products, business developments, industry personalities, best practices and solid market research. Kitchen and Bath Business was the first trade magazine for the kitchen & bath industry, is the Official Publication of NKBA and KBIS and continues to provide progressive and insightful coverage of the industry's products, trends and services, with a sophisticated visual style befitting a design-oriented readership. For more information, click here.