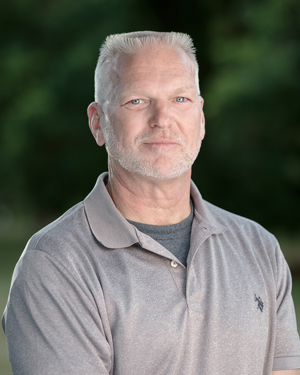 Growing up in a military family, Allan Campfield moved often. While his location varied, what remained constant was that his career Navy father was always in the middle of a construction project. As a teenager, Allan helped his dad roof a home, build additions, and do masonry work. He still holds dear the values he learned from his dad – an appreciation for hard work and to enjoy the fruits of his labor.
Allan served more than twenty years in the United States Army, including as a Jump Master in the U.S. Army Airborne School. He would have three weeks to train students, many of whom had never flown before, how to perform combat parachute jumps and to be proficient paratroopers.
A New Start after Military Service
After retiring from the Army, Allan wanted to return to the pursuit of his interest in building and renovating homes. In the beginning, he tried his hand at flipping properties – back before the term became common! His first project was a 100-year-old home just blocks away from Opelika's historic district. When the project was completed, a city inspector jokingly told Allan, "I guess you can make a silk purse out of a sow's ear."
Allan fell in love with the entire process. Armed with a homebuilder's license and lots of great ideas, he opened Homeworks of Alabama and built the first new homes. His wife Lisa had established Space Appeal, an interior design business, and she worked with Allan and other builders. As Homeworks grew, Allan and Lisa realized what they could accomplish together, and Lisa decided to close Space Appeal to focus her efforts as lead designer for the company.
As co-owner and President of the company, Allan Campfield handles the finances and leads the charge looking for new land and developments.