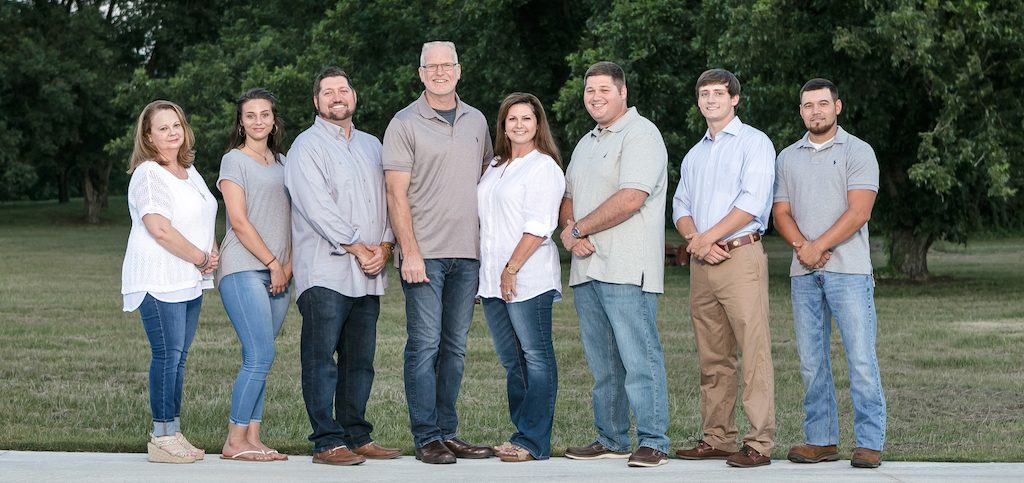 From left to right: Chris Johnston, Office Assistant; Lilly Rezutko, Design Assistant; Brandon Faircloth, Operations Manager; Allan Campfield, President/Co-Owner; Lisa Campfield, VP/Co-Owner/Lead Designer; Joshua Faircloth, Lead Project Manager; Clayton Williams, Project Manager Apprentice; Kevin Simmons, Project Manager
Allan and Lisa
Allan and Lisa Campfield of Homeworks of Alabama are 13-time award winning builders who specialize in capturing each of their customer's wants and desires and realizing them in the building of a one-of-a-kind home. Located in Opelika, Alabama near the fast-growing TigerTown shopping center, Homeworks serves residents of Auburn, Opelika, and Lee County in their residential needs.
Lisa is a professional designer, bringing added expertise to the company. She works with customers, guiding them through the many selections involved in building a new home (Lighting, Flooring, Colors, etc.) Allan focuses on the actual construction processes and on upholding the highest quality and standards.
Allan is retired military and Lisa has worked full-time in design for the last 15 years. Together, the Campfields are prepared to make the building of your dream home a pleasurable experience.